Run your own scripts with custom nodes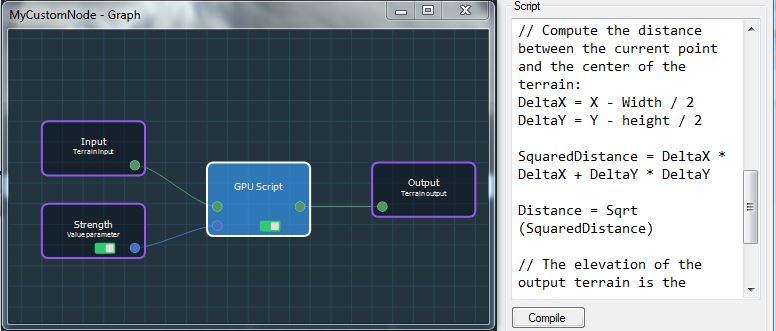 Python scripts
Create Python scripts and integrate your favorite software, tools, and scripts into Instant Terra.
With Python scripts you can:
Run any Python script.
Customize your export or import.
 Import data (xml, JSON, or other format), for example parameters used as settings in other nodes.
Run scripts to launch external software, and retrieve the results.
GPU scripts
Run your GPU scripts using Instant Terra's high performance, ultra-fast calculations.
With GPU scripts you can:
Create generator nodes as well as tranformation nodes or composition nodes.
Handle as many input and output terrains and masks as you needed.
Use manipulators (translation, scale, rotation).
What else is new in version 1.8?
Swirl distortion
Distort your terrain with a swirl effect.
Set the location of the center of the effect and define the swirl angle to apply.
User interface
Nodes that are not real-time computed now show a progress bar. This concerns all the erosion nodes and any component using erosion nodes. Custom nodes based on Python scripts can also show a progress bar.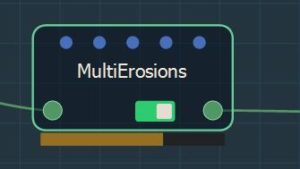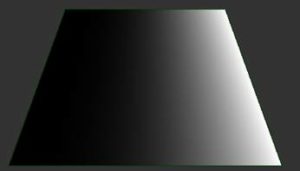 Gamma correction node
This node adds a gamma correction to correct the mask luminance.
C# / Python API (Instant Terra Pro only)
New option to hide the interface.
You can now run the API without opening the Instant Terra's window.